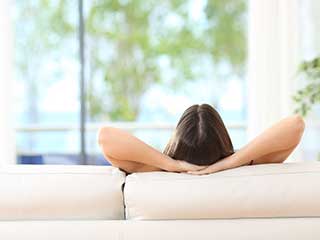 It's Time To Breathe Easier
Ensuring the quality of your home's air with regular services can help make sure that your family is healthy and breathing the best air possible! This is particularly important if there's anyone who is at risk for having breathing problems, or if there are already detractors like smoking or pet dander in the home. Low air quality presents itself through fatigue, severe allergy symptoms, and even trouble with breathing for anyone with a condition like asthma. The dander from pets and smoke particles can get trapped in your home's ducts along with dust and contaminate the air, which further lowers the quality. That's why we're here to help!
Vents Can Be A Problem
Vents that are choked up with dust and other substances can also pose a big problem. In fact, they tend to be an early warning sign that your ducts could use a cleaning as well. Our team will use the best equipment to carefully and thoroughly clean and ensure none of the materials wind up in your air.
Get Your Ducts Cleared Quickly
While our technicians will get your air ducts clean quickly, the job will be thorough as well! That's what comes from having years of experience and the right tools for the job. We'll make certain that there's no cross-contamination in the process and that it will last. The air that's drawn in from outside is bound to bring in dirt and otherwise with it, which is why periodic cleanings are a must.
Check Your Air With A Test
If you'd like to know exactly what's in your air and how to help improve it, an air quality test is the best way to go! It will not only let you know the exact air quality, but also what specifically is lowering it so you know what to focus on.
Contact Us Now
Call Air Duct Cleaning San Marcos today for all your indoor air quality needs!