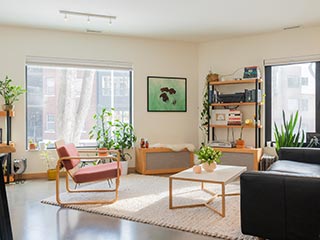 Nobody sees the inside of your air ducts and ventilation tubes, so how important is it to keep them clean? Well, a good number of reasons to be honest. Just how critical air duct cleaning is for your San Marcos property depends on how you use your HVAC (heating, ventilation, and air conditioning) system, but it's never unimportant. If you use your AC and heating on a regular basis, periodic cleaning keeps your air quality high and reduces mechanical stress. If you sometimes go through periods of less HVAC use, letting dirt and dust build-up causes more immediate problems. The benefits of clean air ducts and regular duct maintenance are as follows.
Less Dust and Dirt In The Air
It's the most obvious one, and arguably the most important. Dust builds up in the ducts and across the filters as air moves through the ducts during HVAC operation. When the fan isn't running, the enclosed, still space of the duct interiors encourages any dust that drifts in to settle and pile up. Dirt accumulation tends to have a snowball effect, as a dusty surface makes an easier depositional environment for more dust. When you try to cycle air through these ducts again, you'll end up making your house dirtier and stuffier than it would be on its own!
Better Energy Efficiency
Dust doesn't just hurt your air quality. It also interferes with the HVAC's ability to function. Any solid matter inside of the ventilation ducts produces friction for the airflow. Clogged filters, dirt-layered duct walls, and cobwebs all push back against the HVAC fan, which means it needs to work harder to keep the air moving. Air conditioning and heating can consume up to twenty percent more electricity for the same effect if the ducts are dirty. If the vents get choked up enough to start backwashing dust into the fan mechanism, efficiency suffers even further. Combined with the declining air quality, this means that you'll be paying more and more for the privilege of breathing dirtier and dirtier air.
Longer HVAC Fan And Motor Lifespans
There's another consequence for making a motor work harder. Mechanical stress wears down a fan and motor over time, and fighting blockages and backflow causes a lot more stress. If dust starts settling thickly enough, it also adds a heat-insulating effect. Combine this with the ever-rising electrical demands the motor will have to make, and you have a recipe for total HVAC burnout. In the case of laundry dryer exhaust vents, where temperatures are higher and blockages are more flammable, it can even lead to house fires. Clean ducts and open filters keep the motor's labor requirements low and let waste heat escape the system.
Potential Health Risks Averted
It isn't just laundry machine vents that can threaten your life and health if you don't clean them. Dust attracts moisture from the air, and an air duct that's gone too long without attention makes a perfect breeding ground for mold and insects. Pollen coming in from outside as your fan forces air through dirty filters could be the least of your health concerns once mold sets in! Regular air duct cleaning prevents these conditions from occurring, meaning you'll never have to worry about a worst-case scenario.
When you need help with San Marcos air duct cleaning, local technicians can provide it! Get in touch with our team to have HVACs and air ducts or dryer vents cleaned to perfection!