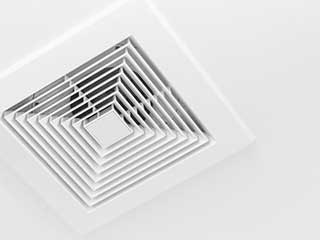 Why Should You Get It Cleaned?
There are two important factors concerning why getting your dryer's vent regularly cleaned is a crucial part of maintaining your home. One is that a dirty vent wastes energy. It's difficult for air to get through the clogged vent, and that makes it take much longer for the clothes to be fully dried, hence the higher energy spending. It also can damage your clothes from being in the cycle for an extended period. Most concerningly, however, is that the lint trapped in the vent can start to burn and spark a fire thanks to the high temperatures. Keeping the vent clear is safest for your family and your home!
What Are The Signs?
If you're unsure whether or not your vent needs tending to, there are a few things to take note of. First, your energy bill itself. If you've noticed that it's rising over time but have no other reasons why this could be, it may be thanks to your dryer struggling to dry your clothing. This paired with longer run times, or needing to extend the cycle, are definite signs of needing a cleaning. If you smell something burning need to turn your dryer off immediately and wait until the vent is taken care of.
Allow Us To Help You!
Our team is happy to come out whenever is best for your schedule and get to work on getting your dryer's vent like new again! We use the highest quality equipment to clear out all the lint, dust, and otherwise and make sure that it's properly disposed of as well to avoid any mess or air pollution. Our experts are knowledgeable on a wide variety of brands, so whichever you have, we can easily handle it! We'll give it a thorough cleaning and be out of your way before you know it.
Why Not Call Us Today?
Take the first step to protecting your home from energy waste as well as fire and contact Air Duct Cleaning San Marcos now!