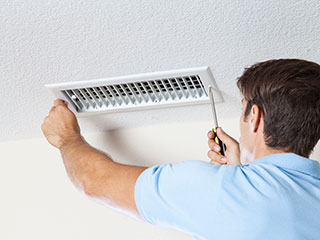 Air vent cleaning services are essential if you run hospitality business and need to present a comfortable living environment for customers and staff. You might think your air vents are built to last for decades without any maintenance required, but the truth is all designs of HVAC unit and air ventilation system will degrade over time. If it's been a long while since you have had your units seen to by a professional, it's not something you should be putting off for much longer.
Stop Mold in its Tracks
Mold can be a grotesque substance to deal with. It creates foul odors, leaves distinctive stains and will be recognized by almost everyone that comes into contact with it. Leave a vent or air duct system to develop a mold problem and you'll have a real air supply issue. This can be an especially sensitive scenario if you run a professional kitchen and must prioritize, hygiene and safety above all else. Mold spores can be released into the air affecting all the rooms that your duct system connects with. We use the latest techniques to clean away mold in air ducts that have been neglected for years. By placing your ventilation system under a stable and controlled state of negative pressure, we can effectively apply the correct solutions to remove all mold and bacteria build up. Your system is returned to perfectly clear condition, without the need for disassembly or any damage to fragile surfaces or vital internal components.
Repairs Can Make a Huge Difference
As well as cleaning, we also offer expert repair services. We can replace filters, broken grills and any other key mechanical parts that are essential to the effective functionality of your ventilation ducts.
Book Air Vent Cleaning Services Today
Call our company if you think having a professional air vent cleaning service would be a good move for your business. In the vast majority of cases we will greatly improve the air quality within your building and completely remove all types of air pollution threats from your ducts and HVAC units. Call today for a quote.